What Is Maximalism?
Maximalism challenges the notion that "less is more" by making the most out of your home decor. It encourages people to use every surface they have to exhibit bold color schemes, layered patterning and strong statement pieces. Not only are maximalist interiors welcoming, but they also let you show off your unique personality.
Maximalism vs. Minimalism
Before we examine what a maximalist space looks like, it's important to understand the difference between maximalism and minimalism design trends. Maximalism uses as much space as possible. You won't find bare walls or floors — rather, these areas will be consumed by rugs, artwork and other accessories.
Minimalism, on the other hand, is characterized by simplicity. Similar to the Scandinavian style, it prioritizes necessity and functionality. Inside a minimalist home, you'll find open floor plans, useful furniture and very limited color palettes.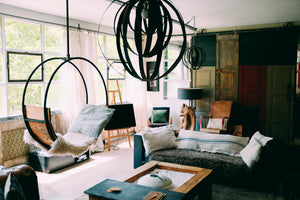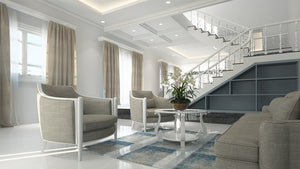 History of Maximalism
The origins of maximalist decor can be traced back to the 16th century, when wealthy people would load their bookshelves with their favorite objects. These shelves, called "cabinets of curiosity," essentially functioned as small museums. They hosted everything from animal bones to artwork, and no space was left unused.
While the maximalist design style has been around for some time, it didn't really take off until the 19th century (during the Victorian era). This time period was dominated by consumerism and a love for the material world. Thus, it's no surprise that homeowners filled their rooms with endless accessories.
Benefits of the Maximalist Style
People wouldn't embrace maximalism if it didn't come with some perks. Here are a few of this style's top benefits:
Attention-grabbing:The vibrant colors, textures and layering found in maximalist interiors definitely grab the attention of guests.
Unique appearance:Every maximalist room is a unique glimpse into someone's personality (and the items that bring them joy).
Useful:Since this style encourages homeowners to showcase accessories, it gives you a chance to use old items (instead of letting them go to waste).
Ultimately, if you're looking for a style that lets you claim ownership of your space by using your favorite colors and decorations, maximalism fits the bill.
Maximalist Interior Design Essentials
Are you interested in curating a maximalist home for yourself? Here are some of the essentials.
Bright Colors
An absolute must-have in maximalist rooms is bright, eye-catching colors. Plainer colors (like white, beige and black) should take a backseat, while bright, bold colors should share the spotlight. Nearly every item in the room — from furniture and tables to throw pillows and paintings — offers an opportunity to showcase a different color.
Strong Lighting
In maximalist areas, lighting isn't just a necessity — it's also an opportunity to show off your personality. Any installed interior lights should be paired with unique lighting solutions that brighten up the room (both literally and metaphorically). These could be anything from colorful, crystal chandeliers to patterned table and floor lamps.
Tips on Decorating a Maximalist Home
If you've never tried maximalism before, the sheer amount of freedom and choice the style offers may feel overwhelming. Here are a few tips to help you achieve the right look.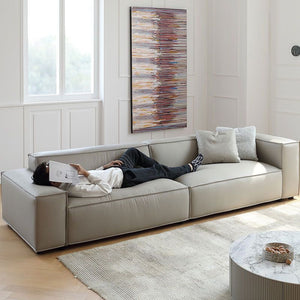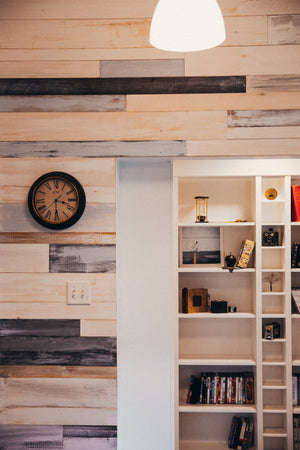 Emphasize Comfort
While decorating is all about creating an aesthetically pleasing space, it's important not to forget about comfort. Whether you're curating a living room or a bedroom, you want the area to be both functional and cozy. If a couch, chair or bed looks good, but isn't comfortable, see if you can find something else.
Use What You Have
You don't have to break the bank to accomplish a maximalist look. Take advantage of the items you already own — for example, if you're storing old objects in the attic, dig them out and see if there's anything you'd like to display. Not only does this save money, but it also helps minimize waste.
Focus on What Brings You Joy
One of the best things about maximalism is that it embraces the unique style of each individual. You don't have to follow any arbitrary rules or worry about two of your favorite items clashing. At the end of the day, this is your space — fill it with whichever colors, patterns and accessories you like!
Don't Worry About Perfection
Believe it or not, imperfection actually makes maximalism work well. This style isn't about meeting certain design criteria or creating the most functional space; it's about making the most out of the decor you have available. Don't worry if the end result doesn't come out perfectly — as long as you're happy, that's all that matters.
Editorial Disclaimer: Articles featuring tips and advice are intended for educational purposes and only as general recommendations. Always practice personal discretion when using and caring for furniture, decor and related items.