Are you overwhelmed by the prospect of designing your dream home? We promise we'll make it a fast, fun and easy experience by pairing you with one of our design experts. They're here to help you every step of the way to create a space you truly love looking at and living in.
DESIGN PROCESS
Share Your Design Needs
Answer a few questions to help us determine the scope and budget of your project. We want to make sure we exceed your expectations in every way.
Meet Your Design Advisor
Work together with your dedicated design advisor to come up with several floor plans for the room(s) you want to transform.
Make Your Final Decisions
Review your design advisor's floor plan options and choose how you'd like to move forward. Then comes the fun part: making your dream design a reality.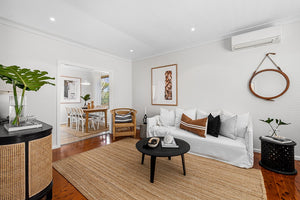 Talk With Our Design Advisors
As an Interior Designer with over 24 years' experience in both residential and commercial properties, I am here to bring an inspirational and unique perspective. I will design spaces that work for your lifestyle while staying within your budget.

Henry N.
I'm an Arizona native with a background in architecture & interior design, and well versed in product knowledge, replicating floor plans and 3D rendering. I have truly discovered a passion for design, and always look forward to new projects!

Michelle O.
As an Interior Designer at Yhomebaby, I am proficient at recreating your rooms in 2D and 3D renderings. I completed my Interior Design degree. Let me help you visualize what we can create.

Cindi T.
My goal as an interior designer is to create designs that are both functional and aesthetically-pleasing. I believe in collaborating with clients to showcase their unique personality within their space. Interior design is all about merging artistic flair with function, and I'm here to help!

George A.
With design firm experience, I am able to create a design with your vision in mind. I am skilled in all styles of furniture and custom fabric selections as well as accessories and wall art. My favorite part of my job is guiding clients through every phase of the design process as easily as possible. Together we can make your vision come to life!

Carla L.