Tips for Decorating a Large Living Room
A big living room sounds fantastic! You have so much space to work with. But then you start to decorate and realize, "I have so much space to fill!" Interior design in a large living space can be more challenging than anticipated. But don't despair. Dive into these design ideas for large living rooms, great rooms, family rooms, and other large spaces in your home.
Cozy or Grand? You Decide
Choose a style or room feel before getting started. Do you want the cozy feeling of a small living room or the impression of elegance and grandeur? Perhaps you're looking for something in between. Making that decision at the outset will help you with the living room design, furniture arrangement, and décor ideas.
Living Room Ideas for the Essentials
Make a list of the pieces you'll need. Some living room furniture is practically universal, like a sofa, armchairs, and side tables. But will your sofa be a sectional? Do you prefer recliners or footstools? What about a coffee table and bookshelves? You have the space with a big living room. But many large rooms have built-ins. So, shelving needs would be minimal. Next, decide whether you want a media center or whether a TV mount makes it unnecessary. Finally, don't forget about wall décor, area rugs, throw pillows, and accent pieces.
Consider Your Living Room Layout
Room layout is a significant factor in home design, as it directs the flow and dictates usage. For example, you should decorate a combination dining room/living room differently than a separate living room. Window and wall placement are equally important. The layout can even affect something as minor as TV positioning due to lighting and seating. So, consider those issues before setting up your vast living room.
Will There Be a Theme or Overall Style?
Themes or general styles aren't essential. But you may learn that you prefer specific types of living room furniture, wall décor, color schemes, and home design that embody a design style or era. It that's the case, go for it. You'll find numerous living room design ideas based on those preferences. What's more, it will be easier to select furniture pieces and surround yourself with a design that you enjoy.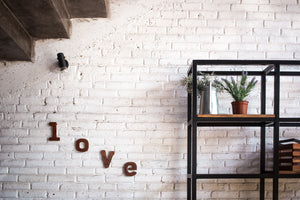 Formal Living Room Home Design Ideas in a Large Space
Choose formal design features if elegance, sophistication, and traditional interior style describe your aesthetic. Think crystal chandeliers, ornamental window treatments, tasseled trim, and oil paintings.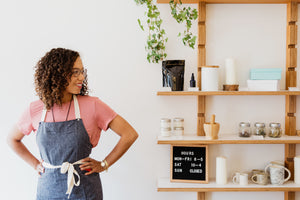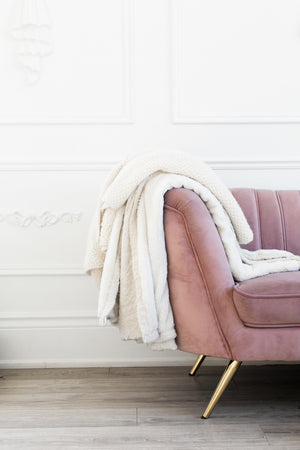 A large living room is perfect for this style, adding to the feeling of luxury and lavishness. But start with an eye-catching focal point to pull it all together. Massive windows with stunning views, ornate fireplaces, pianos, or unique and striking furniture pieces make suitable focal points.
Shed Some Light on the Subject
Lighting is an essential part of interior design, and the right choices can make a huge impact. Some of your options are floor lamps, table lamps, and dramatic ceiling light fixtures. The artful use of natural light can also transform a room.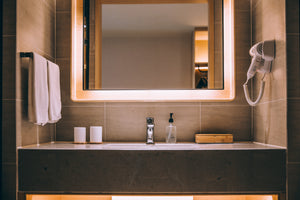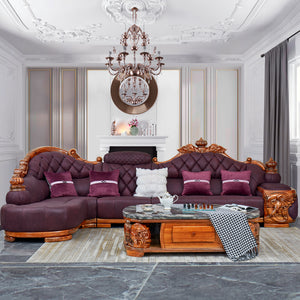 When your living room features high cathedral ceilings, lighting is even more critical. Naturally, you want to avoid shadowy corners and dark corners. Recessed lighting is an excellent way to prevent those problems, but not always possible. However, installing track lighting, rope lights, tape lights, or puck lights can be effective.
What About the Walls?
Paint, artwork, mirrors, and shelves give your walls interest and create eye-catching décor elements. Available paint colors run the gamut so that you can transform your living room walls with minimal effort with a paint job. Rich colors will translate warmth and coziness, removing the sterility of huge open wall space. Consider adding floor-to-ceiling bookcases to create a striking focal point and make the room feel more intimate and welcoming.
Some Final Large Living Room Ideas
Don't be afraid to utilize every inch of your big living room. You finally have enough space for that huge sectional sofa – maybe two. Or add a chaise lounge to expand the lounging and seating area.
Depending on the layout, area, and room features, a separate seating area may also be possible. In addition, some large living room designs allow for a small sitting room. Consider creating a reading nook or a gathering zone for guests. Design the seating arrangement to encourage eye contact and conversation.
When designing the perfect space in your big living room, inject your personality into the finished creation. Be sure it reflects your personality, taste, and preferences.
Editorial Disclaimer: Articles featuring tips and advice are intended for educational purposes and only as general recommendations. Always practice personal discretion when using and caring for furniture, decor and related items.